Each year more than $100,000 is kept local through our Chamber Dollar Program. Whether you are giving these chamber dollars as a gift for a family member, as a performance reward or holiday bonus for employees, or as a thank you to a local professional who impacts your life—it supports local spending!
Businesses That Accept Chamber Dollars
Chamber dollars are legal tender and can be spent anywhere that accepts checks. They do not expire. For this program, the chamber uses the honor system and asks that they be spent at chamber members' businesses. For a quick look at the top 100 places they are used, you can view our Chamber Dollar Program Handout. You can also simply search or browse through the full chamber member directory. 
Decorah Chamber Dollar Basics
We choose chamber dollars
to encourage our employees to
ANderson, Wilmarth, van der maaten, belay, fretheim, gipp, evelsizer olson, lynch & zahasky
Businesses Accepting Chamber Dollars
Accept Chamber Dollars the same way you would accept a check.*
If the sale is less than the chamber dollar amount, issue cash back for the difference.

The "Pay to the Order" line should have your business name.
Deposit as normal.
Contact Chamber Staff with any questions.

Earlier years of chamber dollars featured an expiration date. (You may remember this as a long-time Decorah business owner.) In 2019, the chamber removed the expiration. If the chamber dollar is damaged, you are unsure of the validity of the chamber dollar in regards to its age, or if the "Pay to the Order" line is incorrect, you can direct the customer to the chamber so they can trade in their damaged/incorrectly written dollar for a newly issued one.
*Your business may have a policy on providing change on check transactions. Communicate that policy to the customer before purchase. Chamber Dollars are issued in $25 or fewer increments to minimize the need for change.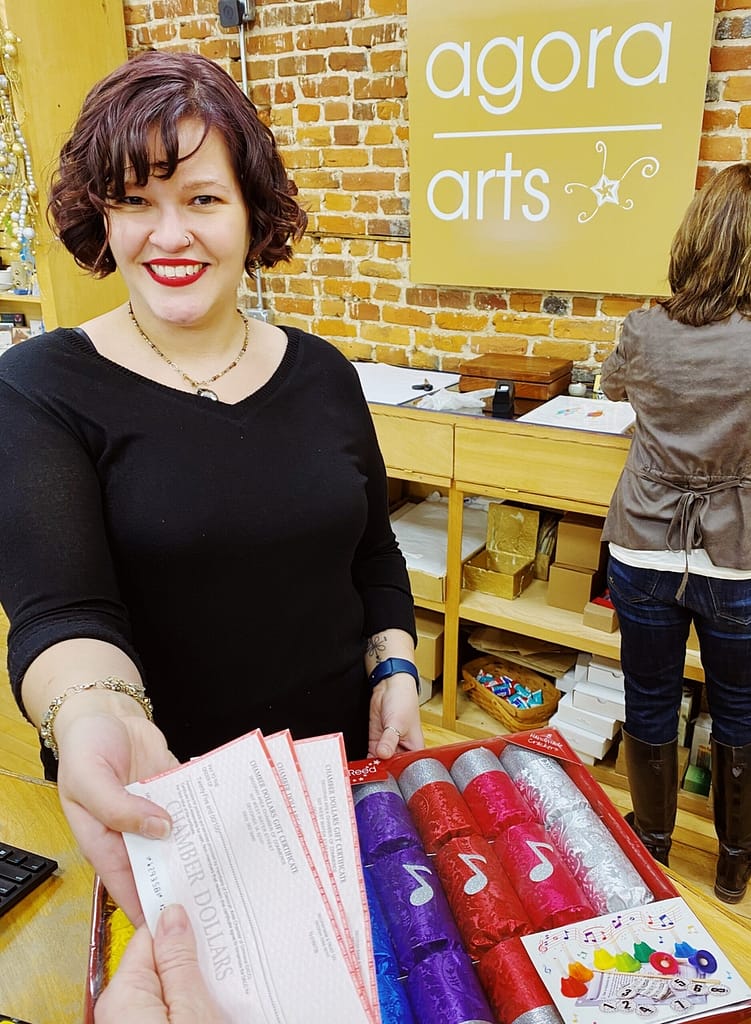 Thank you Chamber Dollar Sponsor
Friest & Associates Realtors